Leading the way in standards for responsible advertising
12.06.2020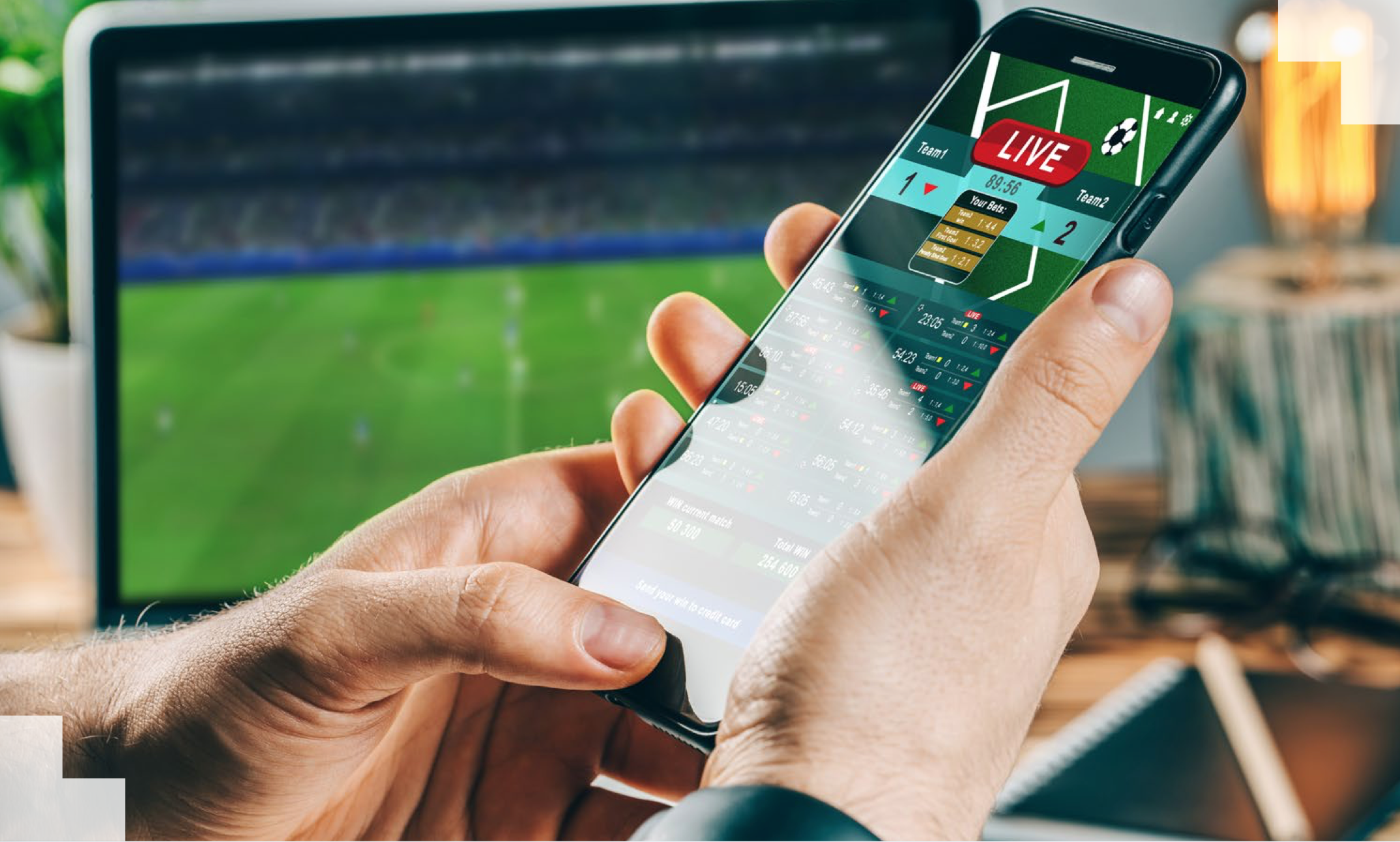 by Vasiliki Panousi, Manager – EU Affairs.
Over the past years, there has been political debate in some European countries about the role of advertising for gambling. Advertising is essential to inform consumers about the gambling websites which are regulated in a country, but it is also how the online gambling sector is visible to the outside world and it needs to be responsible. This requires leadership and recognition that the sector is part of society and it is why EGBA decided to develop a code of conduct which sets pan-European standards for responsible advertising for the online gambling sector.
The code establishes common and essential standards for advertising to enhance consumer and minor protection across European countries and focuses specifically on the content of advertising. Volume of advertising is not addressed, not because EGBA does not recognize that volume is a political issue in some countries, but it is not in most European countries. Contrary to the content of advertising, which is obviously relevant in every country, and hence our code focusses on defining responsible content for advertising.
All member companies of EGBA, their contractual affiliates and advertising intermediaries (meaning brand ambassadors, influences and bloggers) are required to adhere to the code. The code covers all marketing activities across all media platforms, regardless of the technology used, and is intended to be applicable in all EU, EEA counties and the UK.
Introducing essential advertising measures
The code introduces measures on content moderation which outline how gambling advertising should and should not look like and has dedicated rules for minor protection, e.g. no gambling advertising during media broadcasts that are dedicated to minors and no use of cartoons or animated characters which appeal to minors. It also establishes first-of- their-kind measures for social media, through the innovative use of age-screening and age-gating tools, to reduce the exposure of minors to advertising. There are also dedicated chapters for sponsorship arrangements and responsible gambling advertisements, which should always focus on raising awareness of the risks of gambling and provide information about where players can seek help if they need to.
What makes this code different?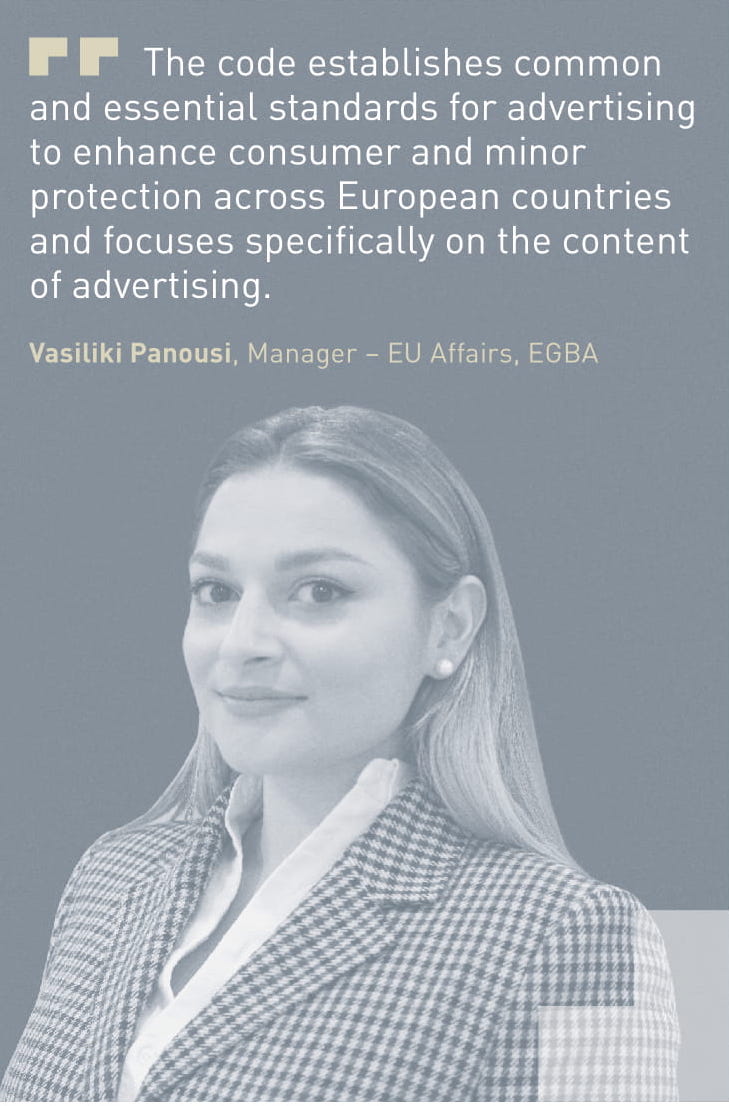 There are four elements which make the code unique. It is the first set of pan-European self-regulatory measures on responsible gambling advertising and has been developed in the context of the EU Audiovisual Services Directive, which specifically encourages the use of self-regulation in advertising, including for gambling. The code contains first-time rules specifically for social media, an issue which has not been addressed in any pre-existing code, and also includes concrete examples of content moderation. Finally, the code itself foresees monitoring and enforcement of its measures.
Adherence and promotion of the code
Other online gambling companies, who are not members of EGBA, are invited to sign up to the code, providing they comply with the entirety of its measures. National online gambling associations or associations that represent the media sector are also invited to endorse the code and promote it among their members. We are pleased to have already received expressions of interest from several gambling companies, the support of other media associations, while three national online gambling associations have already endorsed it. The code can be updated any time in the future to correspond to societal trends or technological developments and this will be done by EGBA and its members, in collaboration with national advertising and gambling authorities. It is important to note that the code will not replace any existing self-regulatory code or legislation at national level but is designed to complement and reinforce them.
Effectiveness of the code and enforcement
Monitoring is extremely crucial when we talk about effective self-regulation and the code itself foresees the commitment of monitoring on a frequent basis by an independent body. We are already discussing with our members on how best to proceed with monitoring and it could start with a certain amount of countries and certain aspects of the code, depending on the need. To ensure the effectiveness of the code, we asked the European Advertising Standards Alliance (EASA) to conduct a gap analysis exercise on how the code compares with the existing self-regulatory and legislative measures on gambling advertising in 15 European countries. EASA's analysis found that some aspects of the code are stricter and more detailed than national rules, especially in relation to social media and minor protection. It also found the code to be consistent and not contradictory with existing self-regulatory or legislative measures and that it could be implemented in 9 out of the 15 countries that were assessed.
Finally, this new code sets essential standards for responsible gambling advertising in Europe and is part of EGBA's commitment to encourage Europe's online gambling sector to conduct its advertising activities in a safe and responsible way. We urge other gambling companies to join forces with us, sign the code and demonstrate their commitment to responsible advertising.
** This article appeared in the Spring edition of EGBA's Online Gambling Focus.