EGBA welcomes Dutch trade body's endorsement of its European code on responsible gambling advertising
21.05.2020
BRUSSELS/AMSTERDAM, 21 May 2020 – Speel Verantwoord, the Dutch online gambling trade organisation, has today endorsed the European Gaming and Betting Association's (EGBA) recently published European code of conduct on responsible advertising for online gambling.
The code is the first pan-European initiative for gambling advertising and aims to strengthen consumer and minor protection in Europe by introducing essential standards for responsible advertising content and dedicated measures for social media. The code applies to EGBA members and other online gambling companies who sign up to it, and its application will be monitored by an independent third party.
A recent analysis found the code to complement and reinforce the existing regulation of gambling advertising in European countries and, in several countries, the code's measures are stricter than the existing national rules, due to the detailed and targeted nature of certain parts of the code.
Speel Verantwoord, whose member companies include bet365, Betsson, Dazzletag, Flutter, GVC and Kindred, is one of the first associations to endorse EGBA's code and will promote the code to its members and encourage other gambling companies in the Netherlands to sign up to it.
"We're very pleased with the support of Speel Verantwoord for our code and its commitment to promote responsible advertising in the Netherlands. Advertising is crucial to inform consumers of the gambling websites that are safe and regulated and is an essential part of a well-regulated market. But at the same time the content of advertising must be responsible, especially also to protect minors. With this code, Speel Verantwoord and EGBA contribute to that objective and we look forward to engage with all stakeholders on it." – Maarten Haijer, Secretary General, EGBA.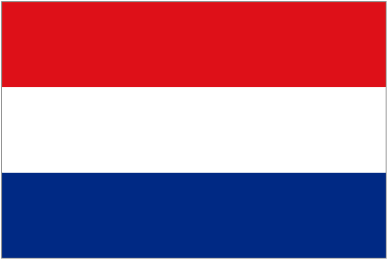 About EGBA
The European Gaming and Betting Association (EGBA) is the Brussels-based trade association representing the leading online gaming and betting operators established, licensed and regulated within the EU, including bet365, Betsson Group, GVC Holdings PLC, Kindred Group PLC, and William Hill PLC. The Swedish Trade Association for Online Gambling (BOS) is an affiliate member of EGBA. EGBA works together with national and EU authorities and other stakeholders towards a well-regulated online gambling market which provides a high level of consumer protection and takes into account the reality of the digital economy and consumer demand. Today, EGBA's member companies together have more than 16.5 million customers in Europe.