Online gambling devices shares (2019-2026E)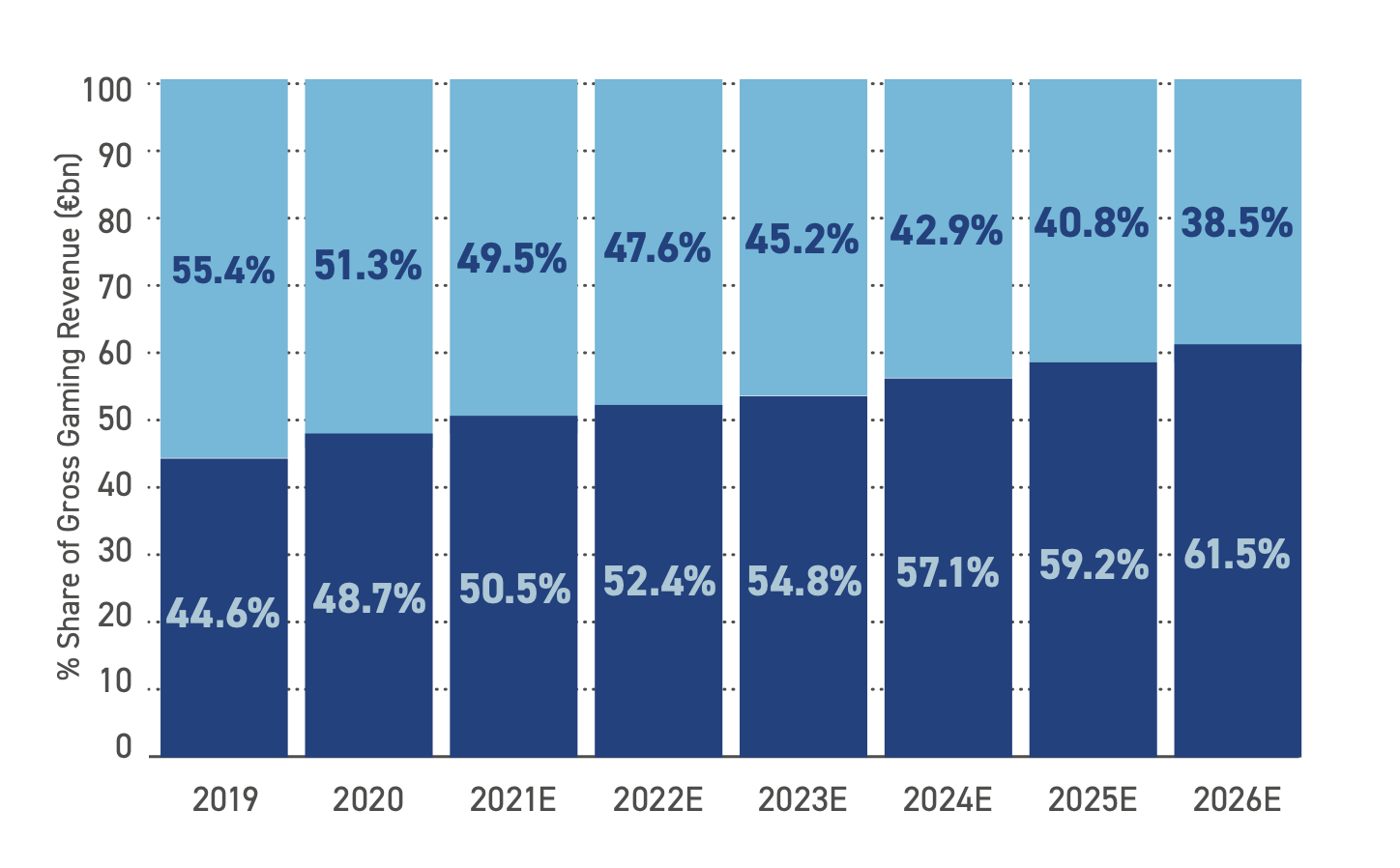 14.01.2022
Online gambling is going mobile. In 2021, the share of online bets from mobile devices (phones and tablets) is expected to take over betting from desktop computers for the first time in Europe, with 50.5% of online bets expected from mobile devices and 49.5% of online bets expected to be placed from desktop. A general shift towards mobile betting is anticipated, with it expected to reach 61.5% of all online bets by 2026.
* EU-27 and UK online gambling markets only.
Source: H2 Gambling Capital, November 2021, www.h2gc.com.
Download Here