Betting device shares (2019-2026E)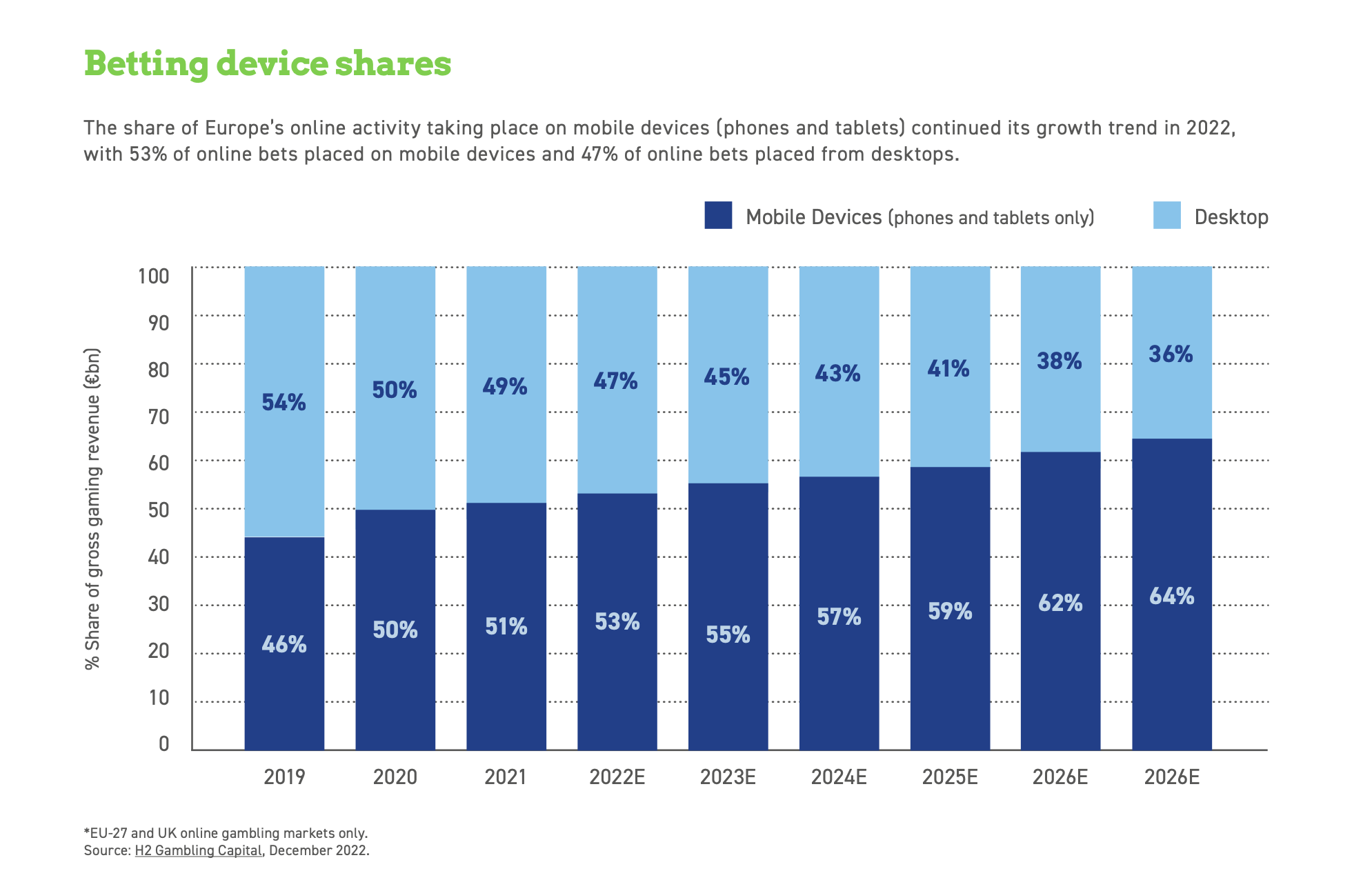 22.12.2022
The share of Europe's online activity taking place on mobile devices (phones and tablets) continued its growth trend in 2022, with 53% of online bets placed on mobile devices and 47% of online bets placed from desktops.
*EU-27 and UK online gambling markets only.
Source: H2 Gambling Capital, December 2022.
Download Here