Safer gambling is more important than ever during the coronavirus
08.06.2020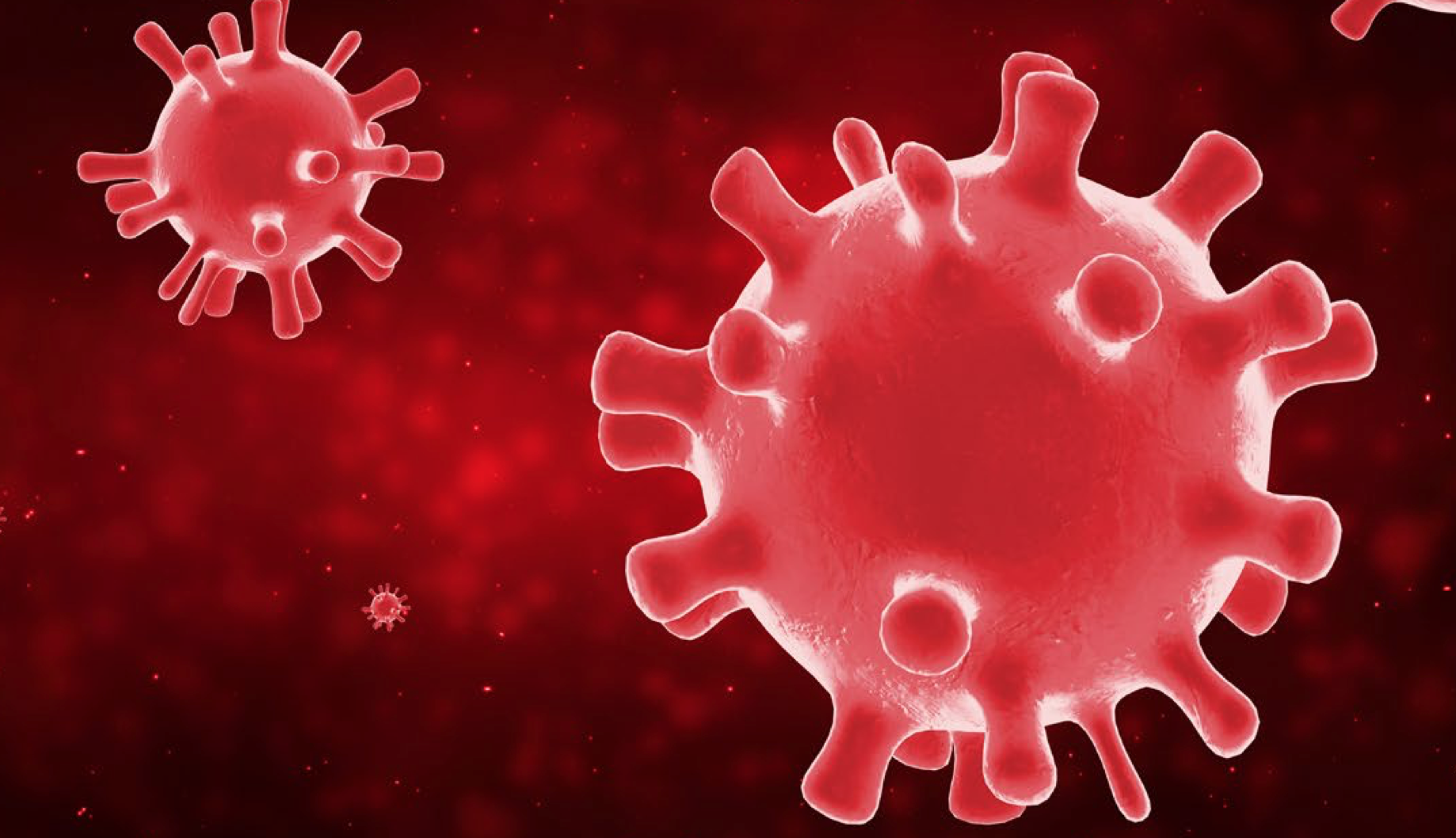 by Maarten Haijer, Secretary General.
Ensuring Europe's online gamblers can play in a safe environment is an essential objective every day of the year: we all want customers who can enjoy a bet in a safe and responsible environment. The vast majority of customers do so, but some gamble too much, or too often, and need extra protection. And these past weeks, as millions of Europeans isolate at home due to the coronavirus lockdowns, safer gambling is even more important than ever.
This has been a time of stress and financial uncertainty for many. And in these circumstances, there are concerns of an increase in the risk of addictive behaviours, including those related to gambling. Fears of an "explosion of online gambling" even led some European countries to introduce specific restrictions on online gambling.
We believe that most of these restrictions, aimed at protecting citizens, are well intentioned and we understand that politicians seek to reassure and protect their citizens in times of difficulty. However, the majority of restrictions introduced are not evidence-based and could do more harm than good by making black-market websites even more attractive to play on, compared to licensed and regulated ones. These black- market websites are hosted and run from outside the EU and apply hardly any social responsibilities to their customers (and worryingly, some even advertise themselves as a way to bypass self-exclusion registers).
At the beginning of the coronavirus, we anticipated activity and revenue in the licensed online market would decline substantially in the absence of major sport events to bet on. Sports betting is a huge part of the market and accounted for 44% of our members total online revenues in 2018. Its absence leaves a huge hole in the market – and increases in less popular and marginal game verticals, like poker, e-sports or casino, cannot compensate for this loss.
This has been corroborated by recent market updates – both from the major online gambling companies and national gambling authorities. The data available shows there has actually been a significant decline in online gambling during the coronavirus lockdowns – mainly due to the cancellation of major sports. According to the respective national authorities, in Belgium there has been a 38% decline[1] in traffic to licensed gambling websites, in Denmark there has been a 60% drop[2] in online gambling and in Sweden, there was a 6% decrease[3] in online gambling. The UK authority also found that 67% of citizens have not gambled[4] during the coronavirus and, of those that had, three quarters had not spent more time or money on online gambling.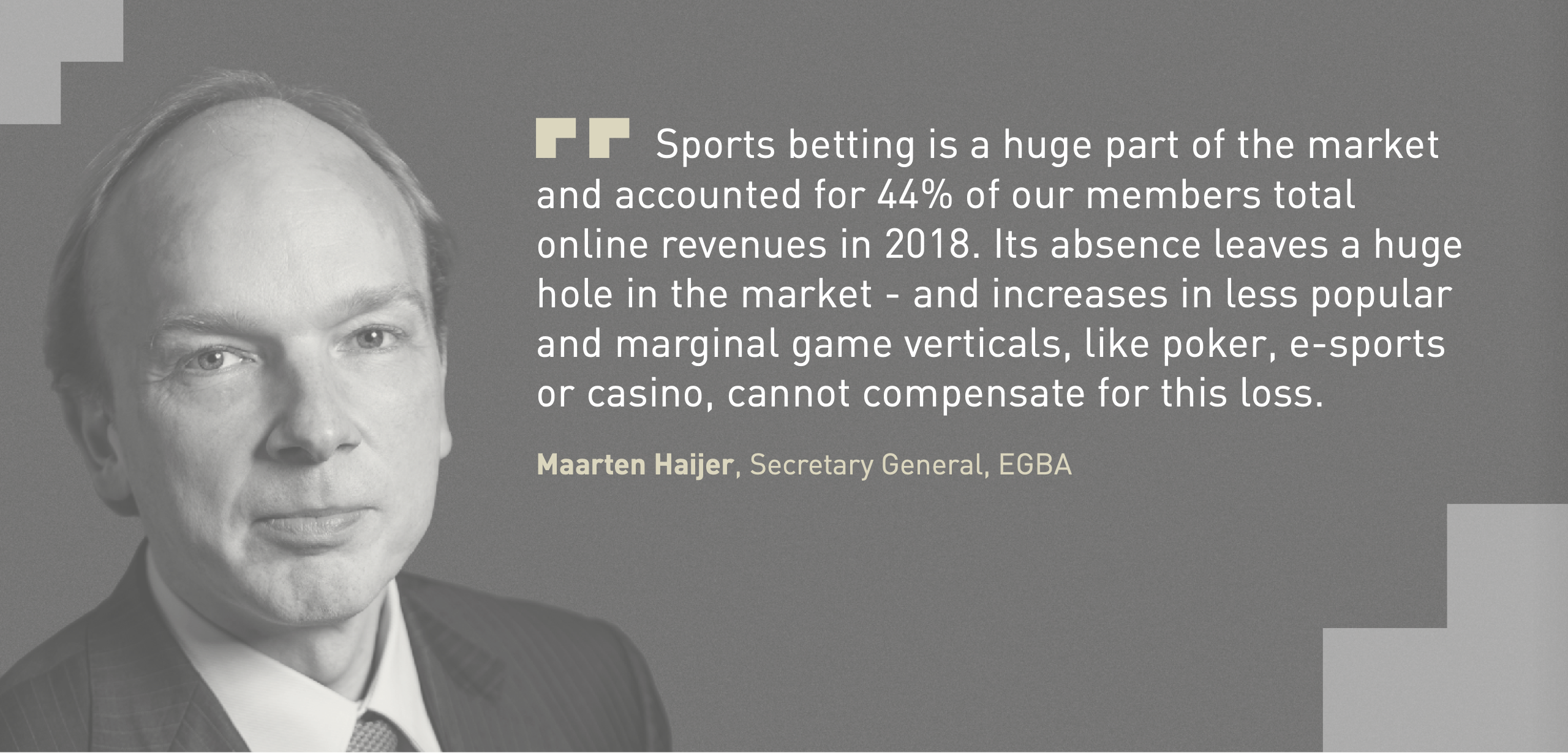 This significant drop in online gambling, including in those countries which did not introduce any restrictions at all, is contrary to what many predicted and questions the effectiveness of the restrictions imposed on online gambling in some countries. That being said, we fully recognize that the more vulnerable gamblers could be susceptible to spending more money or time on online gambling in these circumstances. That's why we recently issued guidance on how online gambling companies can promote safer gambling and responsible advertising during the coronavirus lockdowns and we have been urging gambling companies to apply these essential measures.
Thankfully there are many tools available to help gamblers manage their online gambling in a responsible way. But the onus should not only be on the customers to gamble responsibly, online gambling companies should also be mindful of their social responsibilities at this difficult time and step up their safer gambling efforts, particularly when it is clear that a customer is not managing their own behaviour in a responsible way.
We urge online gambling companies to apply common sense. Most companies already have safer gambling tools at their disposal, and they should have these tools visible, accessible and easy-to-use for their customers, and step up their monitoring of customers and, when necessary, their targeted interventions to those at risk of problem gambling.
One-size-fits-all restrictions, like advertising restrictions or blanket deposit limits, are not sufficiently targeted to address those customers who actually need help, but rather will jeopardise their consumer protection by making unlicensed websites more attractive to them, compared to licensed ones. We must remember that gambling is human behaviour, consumers will always make their own choices and effective regulation needs to be based on what works well, not what makes good headlines.
[1] Third less visitors on gambling websites, HLNnews (2020)
[2] Danes gamble less during coronavirus crisis, Danish Gambling Authority (2020)
[3] Interim report, Swedish Gambling Authority (2020)
[4] Covid 19 and its impact on gambling – what we know so far, Gambling Commission (2020)
** This article appeared in the Spring edition of EGBA's Online Gambling Focus.