Dear Santa, can Finland please fix its gambling policy?
17.12.2020
Finland's gambling policy is at a cross-roads and the government faces a clear choice: stick with the failings of the current policy and its monopoly system, or change course, writes Maarten Haijer of the European Gambling and Betting Association (EGBA).
Finland is unique in many ways, not least its language, love of saunas but also its long association with Santa Claus. And if I could ask Santa for one thing this Christmas it would be for Finland to fix its gambling policy: because it is now the only EU county which still has a gambling monopoly. This means the state-run monopoly, Veikkaus, is the only company allowed to offer gambling in Finland – a privileged position which Veikkaus has exploited to become one of Europe's biggest gambling companies with yearly revenues of €1.69bn.
Yet these days you are more likely to hear criticisms of Veikkaus and its prevalence across Finnish society. Last year, for every ATM in the country, there were nearly 10 Veikkaus slot machines, spanning a vast retail network of shops, kiosks and fuel stations.[1] Falling public support for Veikkaus has been reflected in opinion polls which show that more Finns are now in favour of ending the monopoly and replacing it with an open-licensing model[2] which would also allow – like in every other EU country – private companies to offer gambling, particularly online.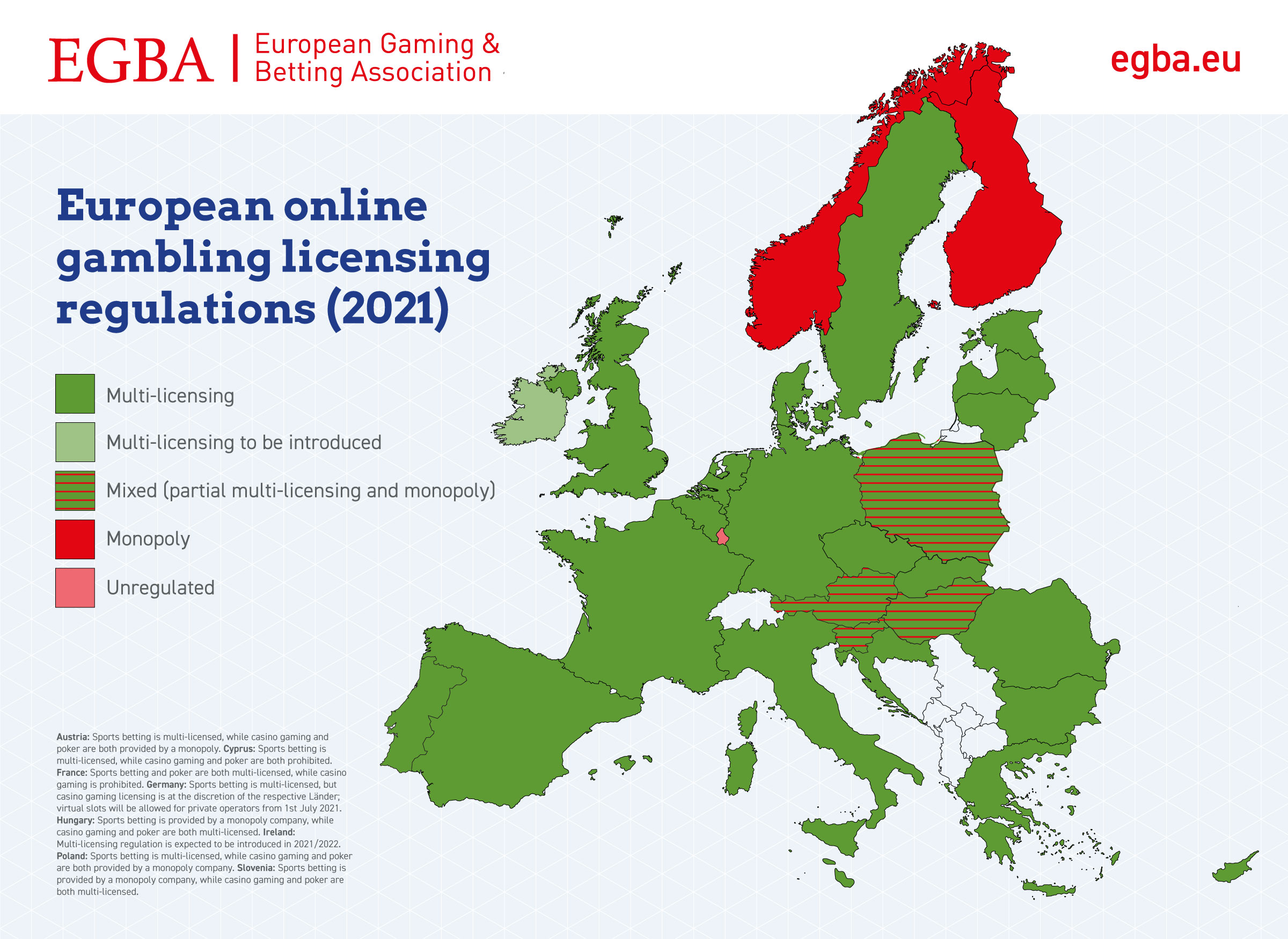 There is growing demand for alternatives to Veikkaus
One of the biggest problems with Finland's gambling policy is that a monopoly system is impossible to maintain in the online world because of the ease with which consumers can go from one website to another in today's global e-marketplace. This means that more choice or alternatives to Veikkaus can easily be found on the internet with international betting websites. A recent survey showed that last year 16.4% of Finland's online gambling revenue, equivalent to €105m in taxable revenue, was spent by Finns on international betting websites which pay their taxes elsewhere.[3] The reasons why Finns choose to gamble on international websites: better betting odds and return rates, higher potential winnings and a wider product selection than Veikkaus. The result? The Finnish state is deprived of a significant portion of Finland's taxable online gambling revenues and many Finns are gambling on international websites which do not apply Finnish consumer laws.
It's a myth that Finland's gamblers are better protected by a monopoly
So why keep an online monopoly? The Finnish government has long justified its monopoly with its belief that the state is better placed to protect consumers. If that were true, Finland should have the lowest rate of problem gambling in the EU since it is the only member state with a state-run gambling monopoly. Spoiler alert: this is not the case. According to latest figures, Finland has a problem gambling rate of 3% of its population,[4] ten times higher than Spain's – a country with no gambling monopoly and many millions more gamblers than Finland.[5] There is no compelling evidence that Finns are in any way better protected that their European counterparts because of the country's online gambling monopoly – it's a myth.
Other Nordic countries benefited from replacing their monopolies
When Denmark replaced its online gambling monopoly with an open-licensing system in 2012, the extra competition on the market led to a significant drop in the amount of Denmark's online gambling which was taking place on international websites – from 28% in 2012 to 8% in 2019.[6] This meant more tax revenues for the Danish state and more Danes gambling within the regulated framework and its accompanying consumer protections. Open-licensing also had no negative impact on their former monopoly company, Danske Spil, and its ability to contribute to good causes: its revenues actually trebled since.[7]
Additionally, the amount of Sweden's online gambling taking place on international websites dropped significantly – from 56% in 2016 to 15% in 2020, after Sweden replaced its online gambling monopoly system with open-licensing in 2019.[8] Introducing open-licensing has also raised money for the Sweden state: with the 102 newly licensed companies contributing around SEK 4bn annually in gaming taxes.[9]
Finland's government faces a clear choice
Replacing the monopoly with an open-licensing system is not about getting more people in Finland to gamble, nor is it about killing off Veikkaus. Rather, it is the sensible way to meet the demands of those Finnish gamblers who seek an alternative to the monopoly and currently gamble on international gambling websites – and to regulate and tax this activity.
Both Denmark and Sweden have shown that replacing an online gambling monopoly with open-licensing maximises the dividends for society and leads to more effective regulation of gambling. In each of these cases, the countries retained their landbased monopoly but allowed private companies to obtain a license for online gambling, where a monopoly does not work. Introducing open-licensing for online gambling is not revolutionary, it is evolutionary, and will ensure that most Finns gamble in a regulated and protected environment. But adapted to the realities of our times.
All other EU countries have already done this, it makes sense, and it's time for Finland to do the same.
---
About the European Gaming and Betting Association (EGBA)
The European Gaming and Betting Association (EGBA) is the Brussels-based trade association representing the leading online gaming and betting operators established, licensed and regulated within the EU, including bet365, Betsson Group, Entain, Kindred Group, and William Hill. The Swedish Trade Association for Online Gambling (BOS) is an affiliate member of EGBA. EGBA works together with national and EU authorities and other stakeholders towards a well-regulated online gambling market which provides a high level of consumer protection and takes into account the reality of the digital economy and consumer demand. Together, EGBA's member companies have 145 online gambling licenses across 17 European countries and more than 16 million European customers.
---
[1] In 2019, Finland had a total population of 5.5m and had 34.71 ATMs per 100,000 population (equivalent to 1909 ATMs in total) vs 18500 slot machines (equivalent to 336 slot machines per 100,000 population). Automated teller machines (ATMs) (per 100,000 adults), World Bank (2020).
[2] 31% of survey participants favour ending Finland's gambling monopoly, 27% support its continuation, Kasino Curt (2019).
[3] Prevalence of at-risk gambling has decreased – gambling problems still as common as before, Finnish Institute for Health and Welfare (2020). The survey found that, in 2019, 16.4% of Finland's online gambling revenue was spent with other operators than Veikkaus. When applying the survey findings to Veikkaus' €537m online gross gaming revenue in 2019, it would mean that Veikkaus had a 83.6% share of Finland's total onshore and offshore online gambling market revenue estimated at €642m, with operators other than Veikkaus accounting for the remaining €105m in revenue.
[4] Prevalence of at-risk gambling has decreased – gambling problems still as common as before, Finnish Institute for Health and Welfare (2020).
[5] Juego y Sociedad 2020, University Carlos III Madrid (2020). 84.9% of the population of Spain participates in some form of gambling activity each year and the country has a problem gambling rate of 0.3% (pages 90+). In Finland, 78.4% of the population parcited in some form of gambling in 2019 and there was a problem gambling rate of 3%, according to the Finnish Institute for Health and Welfare.
[6] Report on illegal gambling, Danish Gambling Authority (2020), see page 14. The channelisation rate for Denmark's regulated online market grew from 72% in 2012 to 92% in 2019.
[7] Danske Spil Report – 2012 – 2020, Gambling Compliance (2020). Danske Spil's revenues nearly trebled – from DKK 0.75bn in 2011 to DKK 2.1bn in 2019 – after open-licensing was introduced.
[8] The degree of channlization on the Swedish online gambling market, Copenhagen Economics (2020), see page 10. The channelisation rate to Sweden's regulated online market is estimated to be 81-85%, meaning at least 15% of online gambling activity takes place offshore.
[9] Swedish Trade Association for Online Gambling (Branschföreningen för Onlinespel).