Regulated online gambling market in Europe (2019-2026E)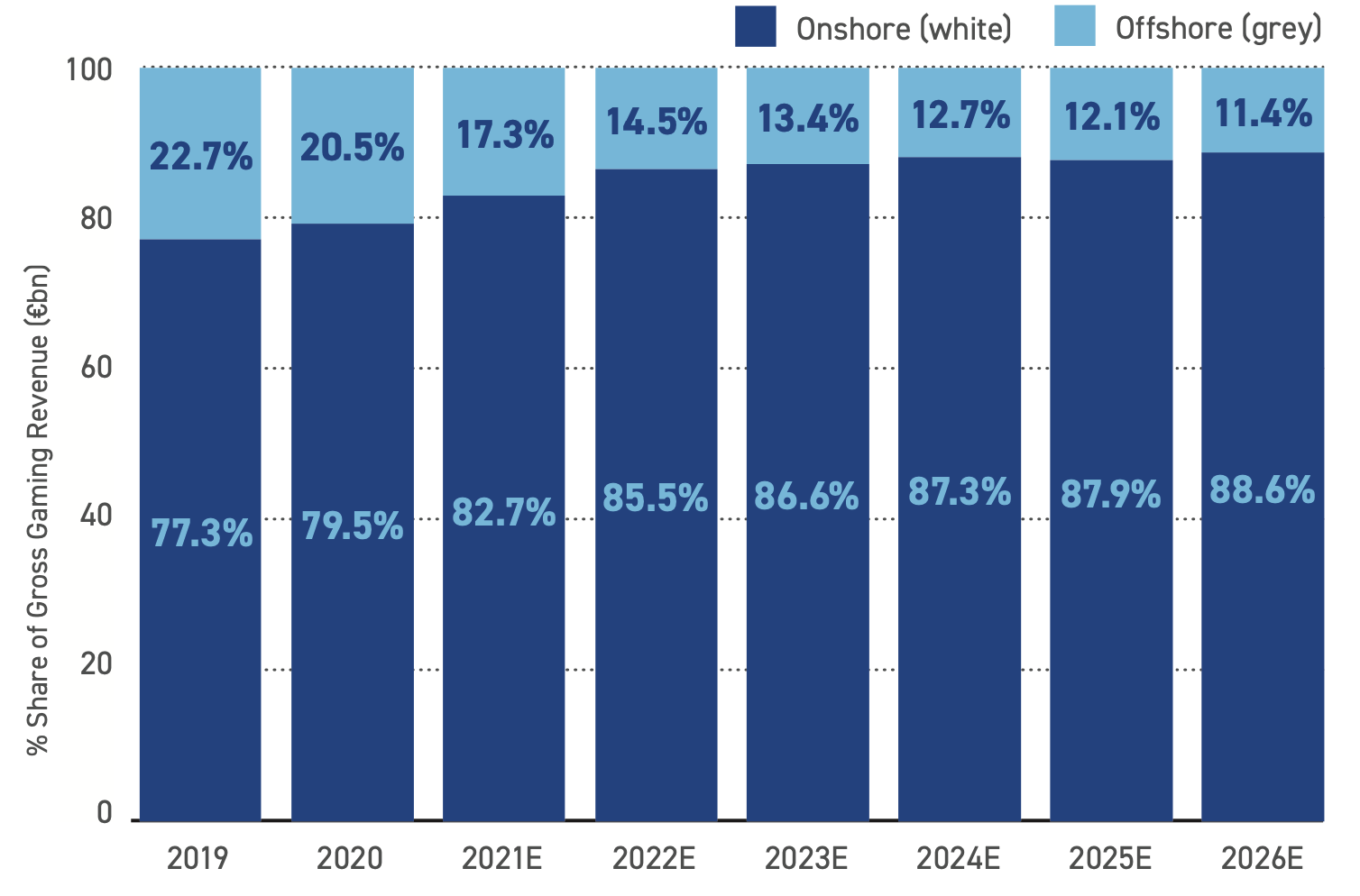 14.01.2022
Regulated online gambling is growing. In 2021, Europe's online gambling market is expected to achieve 82.7% onshore market channelling, meaning that over four fifths of Europe's online gambling activity, by revenue, will take place on gambling websites or apps which are licensed and regulated in the country where the gambling activity took place, while 17.3% of online gambling activity will take place in the offshore market. EGBA believes the biggest driver for the expected increases to Europe's onshore market channelling in 2021 was the opening of the regulated online gambling market in The Netherlands.
* EU-27 and UK online gambling markets only.
Source: H2 Gambling Capital, November 2021, www.h2gc.com.
Download Here